Thank you for visiting,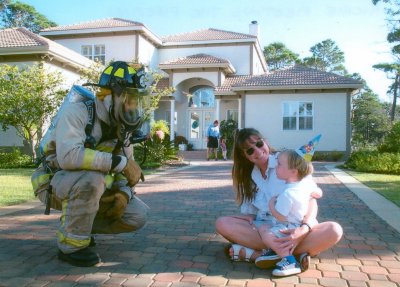 The Retired Professional Fire Fighters Cancer Fund Inc. is a non profit 501(C)3 organization committed to raising funds for cancer research programs. Our funds are allocated to established programs that seek to impact those cancers that have a higher occurence rates among fire fighters. Although we focus on "Fire Fighter Cancers", everyone will benefit from our efforts because as we all know cancer does not discriminate.
TO DONATE: Use the "DONATE" button on the upper right corner of this page.
Every person affiliated with The Retired Professional Fire Fighters Cancer Fund provides in kind service. All board members and those who assist us donate their time. No one receives a salary or stipend. The Organization has no paid employees. Also, the Organization does not use any professional fundraiser groups to raise money. This allows us to minimize our expenses and maximize our research grants to worthy cancer research programs.
Download:

APPLICATION FOR SUPPORTING MEMBERSHIP.docx
| | | |
| --- | --- | --- |
| | | |
| | | |
| | | |
THANK YOU!!! A sincere "THANK YOU" to all of our generous supporters! Once again YOU have made it possible for us to make our next CANCER RESEARCH DONATION. Out latest donation is to Mount Sinai - Tisch Cancer Institute in New York City for their Multiple Myeloma Cancer Research Program. Read More...
Details on our latest cancer research donation will be posted soon. A sincere "THANK YOU" to our generous supporters. YOU continue to make this happen. Read More...
A huge "THANK YOU" to all Members or the International Association of Fire Fighters, to the delegates attending the 52nd Convention in Cincinnati, OH. and to to the Officers and Members of I.A.F.F. Local 729 - The Binghamton, N.Y. Professional Fire Fighters for adopting Resolution # 35 - "SUPPORT OF CANCER RESEARCH" TO VIEW THE RESOLUTION GO TO: http//iaffconvention2014.org/resolution-no-35/ Read More...
A sincere "THANK YOU" to the New York State Professional Fire Fighters Association, The Syracuse Fire Fighters I.A.F.F. Local 280 (Host Local), The Binghamton Professional Fire Fighters I.A.F.F. Read More...
We are always looking for stories for our newsletter (FIRE CANCER NEWS) to share with our supporters. If you have a story about yourself, a loved one or a fellow Fire Fighter(Living or Deceased), send stories and photos to letsfirecancer@aol.com for consideration.   Be sure to include name and contact information for verification.   THANK YOU. Read More...