Thank you for visiting,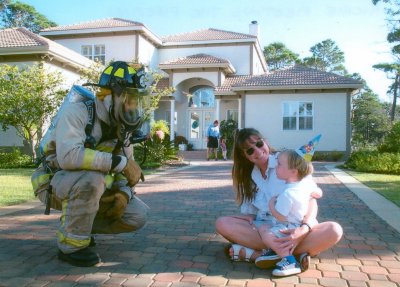 The Retired Professional Fire Fighters Cancer Fund Inc. is a non profit 501(C)3 organization committed to raising funds for cancer research programs. Our funds are allocated to established programs that seek to impact those cancers that have a higher occurence rates among fire fighters. Although we focus on "Fire Fighter Cancers", everyone will benefit from our efforts because as we all know cancer does not discriminate.
TO DONATE: Use the "DONATE" button on the upper right corner of this page.
Every person affiliated with The Retired Professional Fire Fighters Cancer Fund provides in kind service. All board members and those who assist us donate their time. No one receives a salary or stipend. The Organization has no paid employees. Also, the Organization does not use any professional fundraiser groups to raise money. This allows us to minimize our expenses and maximize our research grants to worthy cancer research programs.
| | | |
| --- | --- | --- |
| | | |
| | | |
| | | |
FIRE FIGHTER JOHN M. JANOS 5/11/1955 - 4/6/2013 BINGHAMTON FIRE DEPARTMENT L.O.D.D   It is with a very heavy heart and total sadness that I inform you of the sudden passing of our Friend, Brother Fire Fighter and Distinguished Board Member, John Janos. John passed while on duty on April 6, 2013. Read More...
THE $1.00 FIRE FIGHTER CHALLENGE
Once again this week my phone rang with horrible news. A long time friend and retired Fire Fighter (age 51) was diagnosed with cancer. Unfortunately, this trend seems to never stop. It's not just me; we have all gotten these calls. We all feel helpless when we get news like this, what can we do and how can we help? ANSWER: "SUPPORT CANCER RESEARCH"! Cancer research will provide earlier detection, improved treatments and an eventual cure.
STOP WHAT YOU ARE DOING RIGHT NOW!
Put a one dollar bill in an evevelope and send it to: The Retired Professional Fire Fighters Cancer Fund 4 Loretta Drive Binghamton, New York 13905 (USA). $1.00 will not buy you a cup of coffee or a glass of beer. If the 295,000 Professional Fire Fighters in North America and the approximate 150,000 Retired Professional Fire Fighters in North America along with everyone across the globe who "HATES CANCER" did this once a year, the results would be hundreds of thousands of dollars sent directly to established and promising cancer research programs. Don't have an envelope, a one dollar bill or a stamp - go to our secure PAYPAL donation area (top right side of this page) and send us one buck.
PASS THIS ON
Not everyone will see this, but YOU have! Print this article post it and pass it on. Cancer is an epidemic. Let's make fighting it an epidemic as well. If everyone ignores this - we all know the results. If everyone gives up ONE DOLLAR - the results could be life saving. Thank you and God Bless You All!
Sincerely, Fraternally & Gratefully,
Bill Newland, President
At their recent conventions held in July 2012 both The New York State Professional Fire Fighters Association and The International Association Of Fire Fighters adopted resolutions encouraging their Local affiliates to conduct an annual fund rasing event. Said event will be of the Local's choice with all proceeds going directly to promising cancer research programs. Read More...
We are pleased to announce that our next cancer research grant of $10,000. was made to Roswell Park Cancer Institute in Buffalo, New York on Thursday June 14, 2012. This latest grant is earmarked for Roswell's Leukemia Cancer Research Program and Roswell's Kidney Cancer Research Program. A sincere "THANK YOU" to all of our generous supporters. Read More...
On Thursday November 17, 2011 The Retred Professional Fire Fighters Cancer Fund donated $15,000. to the Upstate Cancer Center in Syracuse, New York. The donation was designated to the Connolly Lung Cancer Endowment, the Carol Baldwin Breast Cancer Researh Fund and the Upstate Cancer Research Institute Fund. Pictured L to R: I.A.F.F. Read More...
On Thursday October 20, 2011 The Retired Professional Fire Fighers Cancer Fund made a significant cancer research donation to the Lymphoma Program of the University of Arizona Cancer Research Center in Tucson, Arizona. Board member and retired I.A.F.F. Local 729 member Harry Smith (who now resides in near by Green Valley, Az.) and Green Valley, AZ. Read More...