Thank you for visiting,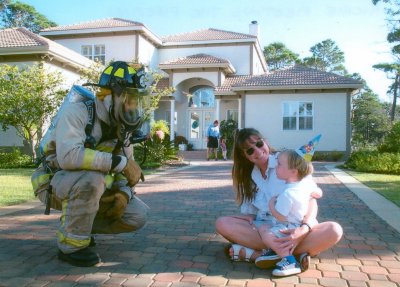 The Retired Professional Fire Fighters Cancer Fund Inc. is a non profit 501(C)3 organization committed to raising funds for cancer research programs. Our funds are allocated to established programs that seek to impact those cancers that have a higher occurence rates among fire fighters. Although we focus on "Fire Fighter Cancers", everyone will benefit from our efforts because as we all know cancer does not discriminate.
TO DONATE: Use the "DONATE" button on the upper right corner of this page.
Every person affiliated with The Retired Professional Fire Fighters Cancer Fund provides in kind service. All board members and those who assist us donate their time. No one receives a salary or stipend. The Organization has no paid employees. Also, the Organization does not use any professional fundraiser groups to raise money. This allows us to minimize our expenses and maximize our research grants to worthy cancer research programs.
| | | |
| --- | --- | --- |
| | | |
| | | |
| | | |
I am please to announce that retired Binghamton, N.Y. Fire Department Leiutenant Jerry Marinich and his wife Melody recently donated $10,000. to The Retired Professional Fire Fighters Cancer Fund.They wanted their donation earmarked for prostate cancer research. 100% of their donation was awarded to Buffalo, N.Y.'s Roswell Park Cancer Institute's Prostate Cancer Research Program. Read More...
Our latest cancer research donation was made recently to Massachusetts General Hospital for their Neuroendocrine Cancer Research Program in fond Memory of Jimmy Pace. Pictured (from left to right) Karen Miller, MD Clinical Co-Director, Neuroendocrine and Pituitary Tumor Clinical Center, Massachusetts General Hospital, Professor of Medicine, Havard Medical School. Read More...
Download:

CheckPresentation-NeuroendocrineCancerResearch.jpg
It is my extreme pleasure to announce our newest board member, Cheryl Connolly. Cheryl is a Patient Service Coordinator at Broome Oncology, LLC Johnson City, N.Y. We look forward to working with Cheryl on future projects. Read More...
Download:

100_2521.JPG
The Retired Professional Fire Fighters Cancer Fund is pleased to share our recent cancer research donation, On October 21, 2016 a $15,000. donation was presented to New York University's Langone Cancer Center for Langone's Lymphoma Cancer Research Program. Pictured are (L to R) Linda Smith - Shearer - Director of Develpment, Dr. Read More...
Brothers, Sisters, Friends & Supporters, It is my honor to inform you of The Retired Professional Fire Fighters Cancer Fund's latest Cancer Research donation. On Wednesday August 31, 2016 a formal check presentation took place at the Wilmot Cancer Institute (Part of the University of Rochester) - Rochester, N.Y. for their Pancreatic Cancer Research Program. The donation was made in Memory of our Dear Friend Dennis J. Sweeney, retired Elmira, N.Y. I.A.F.F. Local 709 Fire Fighter. Read More...